Know-How
Because we encourage our staff to improve their skills by continual education through training and promotion this results in further advances of our "in-house" development.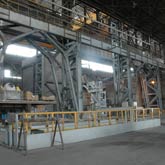 Complete Solutions
We specialise in two things: Firstly we try to meet each client's individual wishes and requirements and secondly we use only the highest quality materials. From design through production and assembly as well as Start up of the unit at the client's plant we aim to please each individual client.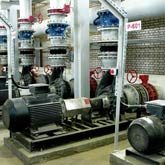 Development
Many of our customers show their confidence in our Company by coming back to us time after time but this does not mean that we do not see the need for change and development of our System to keep up with our old and new customers requirements.
TEW references are companies like
Mobil, Voest-Alpine, N.I.O.C. (National Iranian Oil Corporation), Electra, Dextro-Misr, Ottakringer Brewery, AdP (Aguas de Portugal), Swiss Inn Hotel, Water Authorities, Iritec, Inteco, Biotech.