TEW  is an internationally recognized engineering and contracting company having experience in process technologies to produce industrial and drinking water.
Only first-class and tested equipment of international producers are used to ensure long operating life and less service.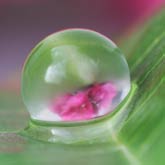 Conventional multistage centrifugal high pressure pumps are preferred by customers for RO plants having a permeate production of 2500 m3/d. The low speed Pelton turbines are adjustable by Duplex needle valves. Combining the widest selection of membranes with some of the world' s best system components, we help getting the right plant for your needs. The long lifetime of our containerized units is equal to conventional plant.
• High quality for long term running
• Solid High Pressure Pump
• Long approved equipment
• No risk